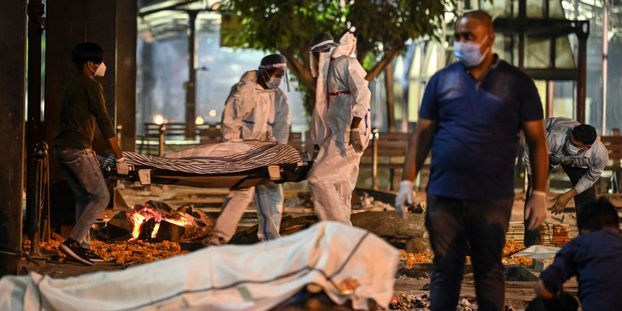 The latest World Health Organization (WHO) epidemiological announcement confirms the development of a new corona virus infection in the world. The incidence rate continues to decline and the number of new infections decreases by 9% in seven days, while the number of deaths decreases by 4%.
According to the UN World Health Organization, more than 3.1 million people worldwide have been infected with the corona virus in the past week, and more than 54,000 have died. "The number of weekly cases of Govt-19 and deaths continues to decline," the WHO stressed in its latest weekly report on Wednesday.
Trend
"It simply came to our notice then […]. The week from September 27 to October 3, 2021 reported more than 3.1 million new cases and more than 54,000 new deaths, according to the WHO's weekly epidemiological update. And 4% less.
All regions reported a drop in the number of new cases this week, with the exception of the European region, which reported the same number as the previous week. In Europe, the incidence has increased by 5%.
Rate
In addition, data analysis shows that the European continent has also reported a maximum rate of weekly events per 100,000 population. Europe announces 123.1 new infections per 100,000 Follow the United States (109.5 new cases per 100,000 population).
But the most significant drop in new weekly infections was recorded in Africa (43%). The eastern Mediterranean (21%), Southeast Asia (19%), the western Pacific (12%) and the United States (12%) reported other significant declines in the number of new weekly cases.