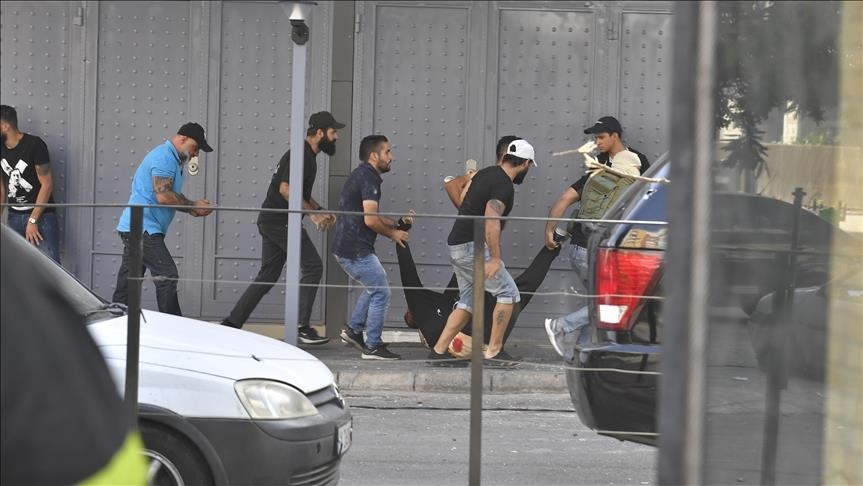 The Lebanese Red Cross says the death toll from clashes in Beirut on Friday has risen to seven and 32 people have been injured, some of them in critical condition.
In an interview with a local Lebanese radio station, Red Cross General Secretary George Kettane said, "At least seven people have been killed and 32 wounded in the shooting in Tayune (west of Beirut), some of them in critical condition.
On Thursday, armed clashes broke out in the Dayone area, located between the Shia (mainly Shia) and Badaro (mainly Christian) districts, which lasted about 5 hours.
Protesters in the Lebanese capital were sacked on Thursday, as supporters of the Hezbollah and Amal movement marched to Beirut Palace, demanding the appointment of Judge Tarek Bidar, who is probing the case, last year at the port of Beirut.
The Lebanese Red Cross announced on Thursday evening that six people had been killed and more than 30 wounded in the shooting.
Hezbollah and the Amal movement have been accused by "armed groups" affiliated with the Lebanese forces, led by Samir Kekia, of killing and wounding their supporters during a demonstration in the capital, Beirut, on Thursday.